05 - The Narthex - the Grenadiers' Memorial mural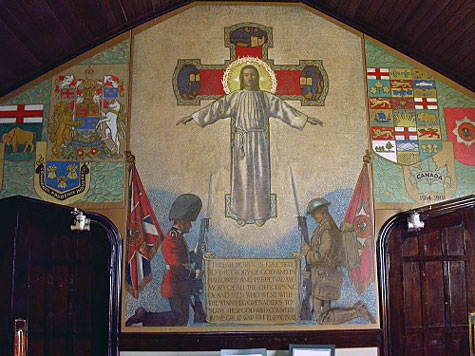 Enter the narthex and look up - you will see a mural painted by Franz H. Johnston, a later member of the Group of Seven, depicting the risen Christ blessing two kneeling members of the Winnipeg Grenadiers regiment.
In the first World War, 281 men from St. Luke's enlisted for active service, 43 of whom were killed in action. It is understandable, therefore, that there would be memorials to them in the church. In fact there are several, of which the Grenadiers' mural is the most noticeable.
Later in this tour we will visit the "Soldiers' Chapel," which also commemorates losses sustained by members of St. Luke's in World War I.